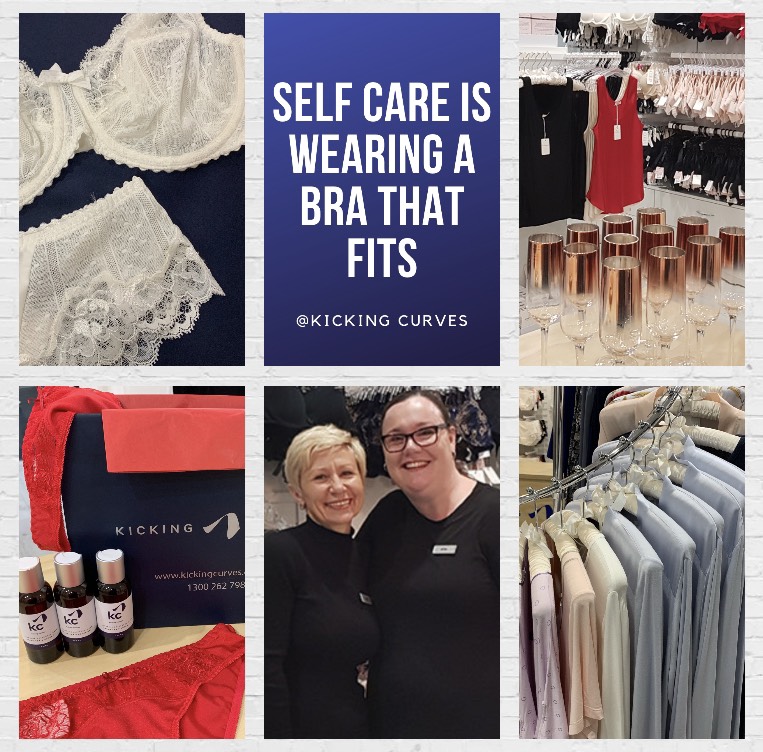 About Us
Kicking Curves is a company based old fashioned values and exceptional customer service. Kicking Curves was created to provide women a superior shopping experience offering outstanding quality, expert fitting advice and exceptional customer service.
Kicking Curves is for the modern woman who is passionate about styling and understands the foundations of an outfit starts with what is underneath.
Our team
At Kicking Curves we know having the right team makes all the difference. Our team are committed expert Bra Fitting Specialists and Customer Service assistants who take pride in providing exceptional customer service. Our professional fitters will provide you with expert fitting and styling advice and guidance to help with your purchase.
Our collection
Sourced from around the world our collection consists of beautiful fabrics, delicate laces and embroideries and stunning detailing.  We understand that every woman is unique and as such our collection is tailored to ensure we cater for a range of styles, sizes and budgets.  Our range includes Maternity Bras, Sports Bras, T-Shirt Bras, Strapless Bras and beautiful Lingerie for every occasion, Sleepwear, Slips, Camisoles and Thermals as well as control garments.
At Kicking Curves we fit Breast Prosthesis, and such our fitters are also trained to fit mastectomy bras.
Our store
Comfortable elegance where everyone is warmly welcomed. Home to our stunning collection. Kicking Curves is located in the Dendy Plaza, Shop 16/26 Church St, Brighton, Victoria